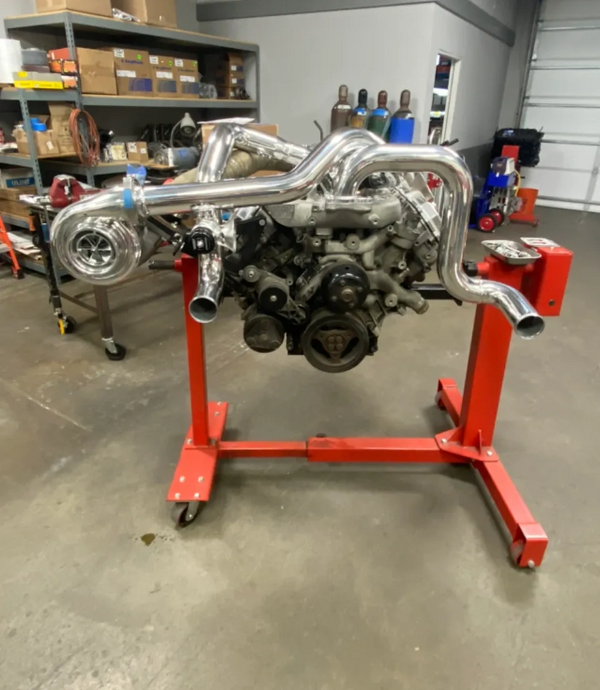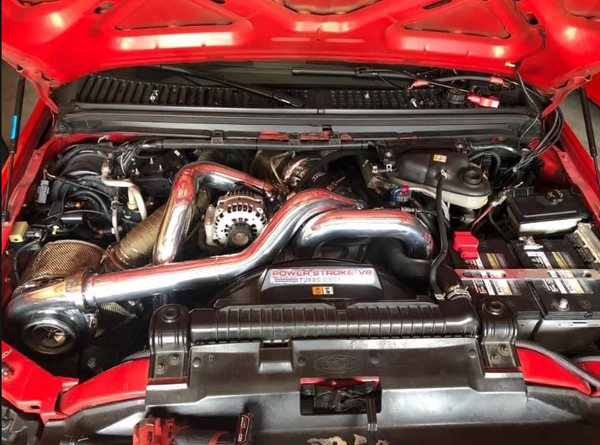 VGT Or Add/S400 Comp Kit, (AKA add a turbo). 
Based off our proven race kits, This kit comes complete with our
T6 mount with 304 stainless steel flange & clamp. 3" stainless steel hot side intermediate pipe heat wrapped. 4" stainless steel down pipe to inside of frame rail. 3"aluminum intermediate cold pipe with vband to boot & clamps. Hot & cold side intercooler pipes with boots & clamps. All turbo feed & drain lines with fittings. Oem oil pan with -12 an bung for T6 drain line. Billet duel battery relocation tray. Works with all factory emissions, ac, oem radiator.  Please contact sales to discuss turbo & build options for your application. Kit is boxed then shipped via freight.

 
 (For Race Use Only)