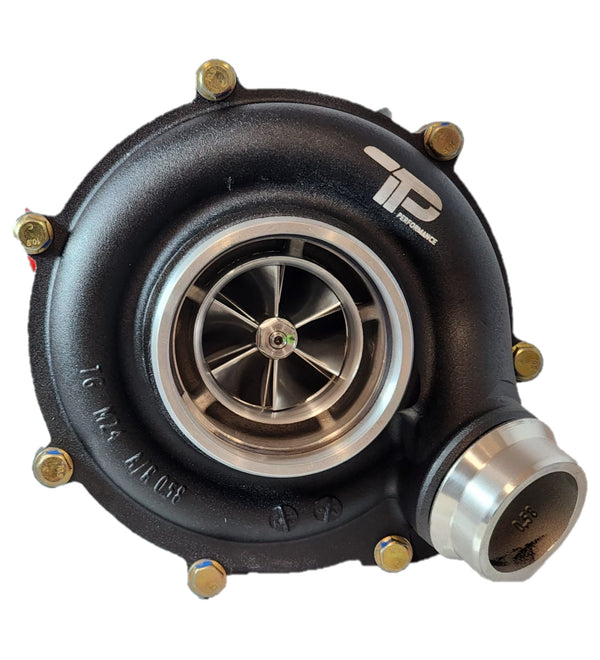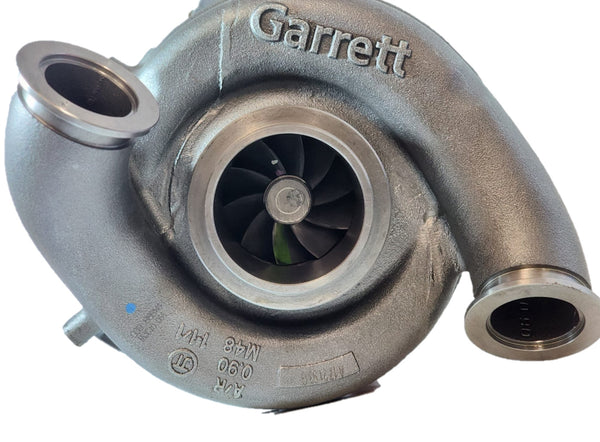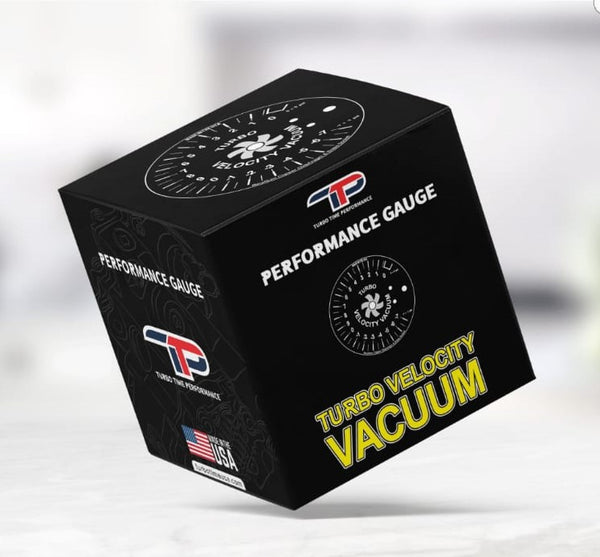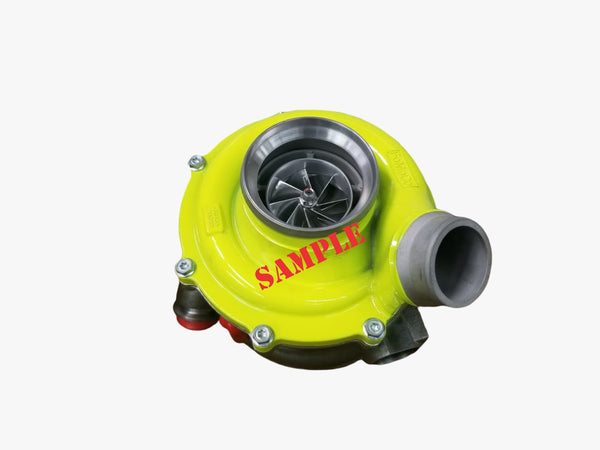 CORE RETURN: GET $400 BACK WITH RETURN OF OEM SALVAGEABLE CORE. (MUST BE 2015-19 MODEL)

Stage 1 Predator GXR-62 Performance Turbocharger! 
Model Years: 
P/N: TTP-GPS1-1519
6.7L Ford Powerstroke 2011-2019 (Pick-up)
2015-2019 - Drop in fit (Internal oil feed pedestal required)
2015-2017 - May require updated coolant line (
FC3Z9U469B) NOT INCLUDED
2011-2014 - Retro fit kit required
Innovative Stage 1 Predator GXR-62 drop in turbo upgrade. Stock like spool while efficiently producing higher cfm volume aiding in better powerband production. Drop in fit and excellent for towing with minimal tune. Larger 10 blade turbine Reduces drive pressure for low-end and mid range with stronger exhaust braking! 
Aids in cooler air induction while maintaining consistent boost and quick spool response. Help your truck burn fuel more efficiency while lowering EGTs and supporting higher horsepower and torque. Reduces turbo bark. Ideal upgrade for efficient towing support. Built on authentic Garrett/Fomoco brand platforms for the most quality & reliability! 
9 BLADE EXTREME SCREAM TURBINE AVAILABLE ON REQUEST!

Features:

Exclusive

 

GXR-62

 

Billet Wheel

High Flow 10 Blade Turbine 

More Whistle

Original Quality Garrett Turbo Platform


Advanced Variable Nozzle Turbine (AVNT) 

Integral Electro-Hydraulic Actuation and Proportional Solenoid 

Performance Powder Coating 

Support 600HP
Free Core Returns
1 Year Unlimited Mile Warranty
IMPORTANT NOTE:
*Pedestal NOT included.
*All models will utilize the external oil feed style
*HIGH FLOW INTAKE REQUIRED
**COLORS MAY APPEAR DIFFERENT IN PERSON THAN ONLINE DUE TO LIGHTING & MONITOR SETTINGS**