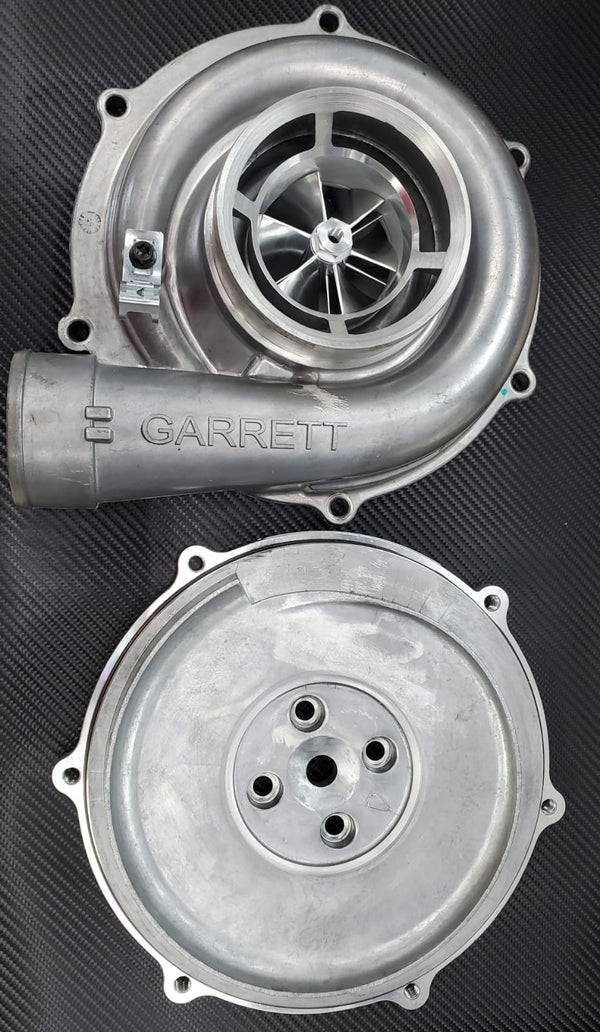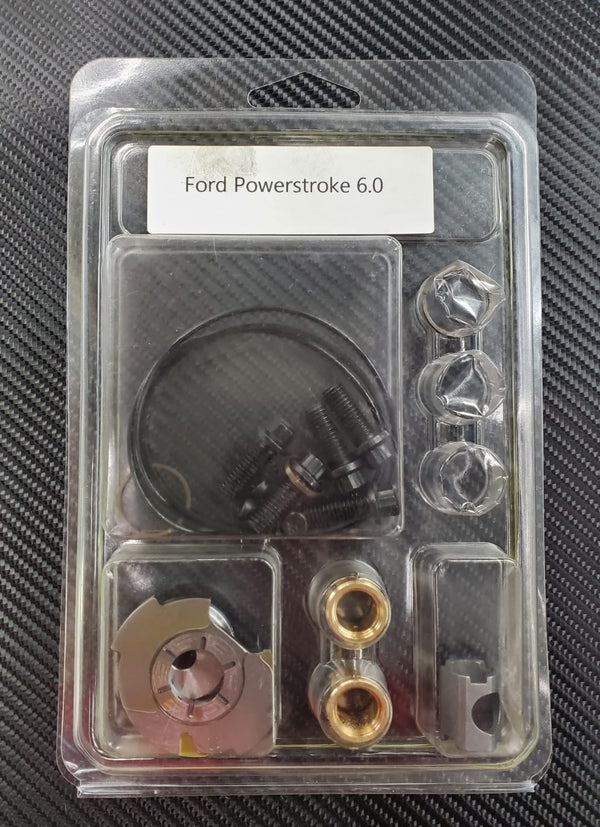 Stage 1.5 Garrett Powermax Billet 61MM Turbocharger
More efficient 61MM billet wheel design over the factory stage 1 Powermax cast wheel. Increase spool time to airflow and power efficiency.
Rebuild & upgrade your own turbo 
Pre-machined Garrett branded compressor housing & backplate

Balanced high quality 61x86mm billet wheel (more blade surface area than the factory powermax)
Complete repair kit for your turbo

OPTIONAL SELECTION:
10 blade turbine (requires 2003 exhaust housing) 
Works with all models
2003-2007
Ford Powerstroke 6.0L Diesel 
F250-F550
(Maximize performance with 2003 models or any model fitted with 10 blade turbine)
*No warranty coverage for kit parts. Customer assumes full responsibility for installing and using these components.