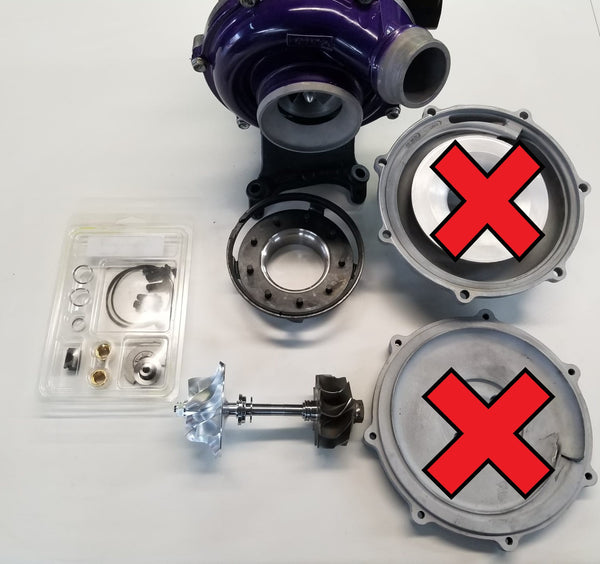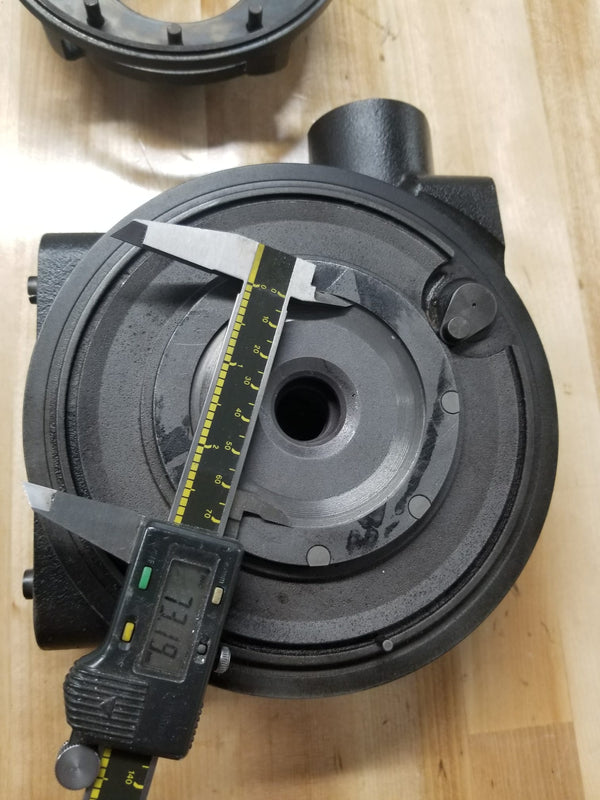 Are you mechanically inclined?
Like to do things yourself?
Experienced turbo rebuilder?
Want to save some money?
If your turbo is in good condition or you are considering rebuilding it and you are looking for an affordable upgrade to do on your own that will unlock more power and performance in your truck, we have a solution for you.
Introducing our new "DO IT YOURSELF" Stage 1 turbo upgrade kit for your 2015-2019 6.7L Powerstroke Pick-up. This comprehensive kit was put together by our team to supply everything you need as a "do it yourselfer" to rebuild and upgrade your own turbocharger. 
What is included?
GXR-64 Billet Wheel Upgrade - supporting higher flow and efficiency
10 Blade Powermax Turbine
Pre-machined VGT nozzle
Complete repair kit w/ bearings, seals, gaskets
Dumbbell balanced
Enjoy new found performance and power from your truck with increased flow and louder whistle! Larger turbine increasing exhaust flow and whistle while lowering EGTs. Stronger designed billet compressor wheel with extended tip technology and more blade surface area for more CFM without sacrificing efficiency. Reliably balanced on industry leading Schenck systems.
What you need:
Fits your OE compressor housing & backplate (no machining required)
Your turbine side center bearing housing unit will need machined increased to 73.19mm. Details included
If you need the machining service, we can provide at no cost. Send us your center bearing housing. 
Ability to safely assemble supplied parts
Ability to assess condition of your own turbo
CORE: $100 CORE DEPOSIT REQUIRED. Core part consists of VGT nozzle ring. 
IMPORTANT: NO WARRANTY COVERAGE FOR KIT PARTS OR KIT ASSEMBLIES.