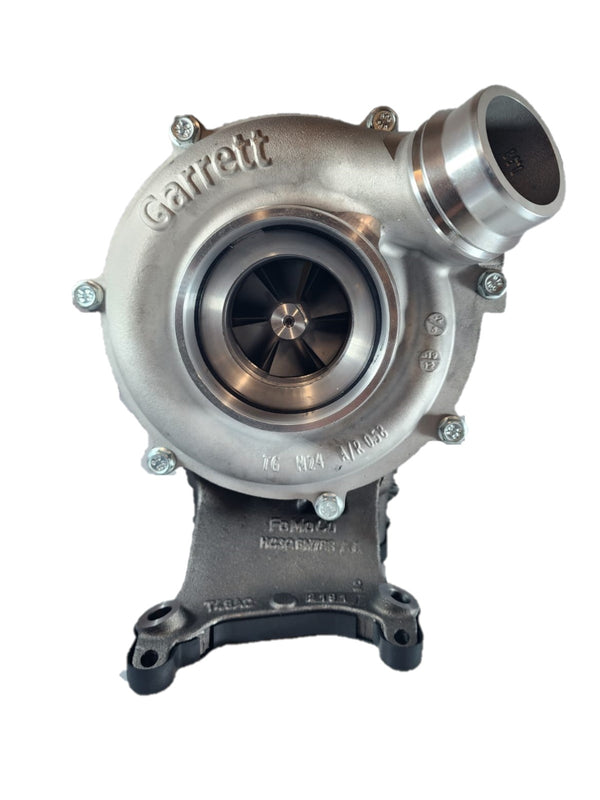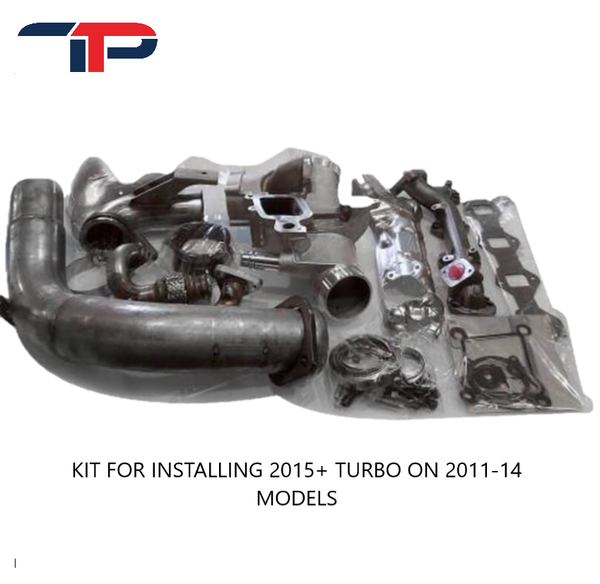 GARRETT STAGE 1 POWERMAX
Model Years: 
P/N: TTP-GP-1519
6.7L Ford Powerstroke 2011-2019 (Pick-up)
2015-2019 - Drop in fit (Internal oil feed pedestal only)
2011-2014 - Retro fit kit required
*PEDESTAL NOTE*
-Requires internal oil feed style pedestal. Models with the external oil line need to add the internal feed pedestal.
Features:

63.5 Compressor Wheel

Powermax 10 Blade Turbine

Iconic Powermax Whistle

Original Quality Garrett Turbo


Advanced Variable Nozzle Turbine (AVNT) 

Integral Electro-Hydraulic Actuation and Proportional Solenoid 

 
Support additional 175 HP
1 Year Warranty
The iconic Garrett Stage 1 Powermax turbo popularly known for the 6.0L Powerstroke and Duramax applications is now available for the 2011-2019 6.7L Powerstoke. (2011-14 models require the retro fit kit)
Increase your performance, power, and sound. over your factory turbo. Reliable as a daily driver with towing support.  
IMPORTANT NOTE:
*Pedestal NOT included.
*Confirm oil feed style for matching pedestal
*HIGH FLOW INTAKE REQUIRED