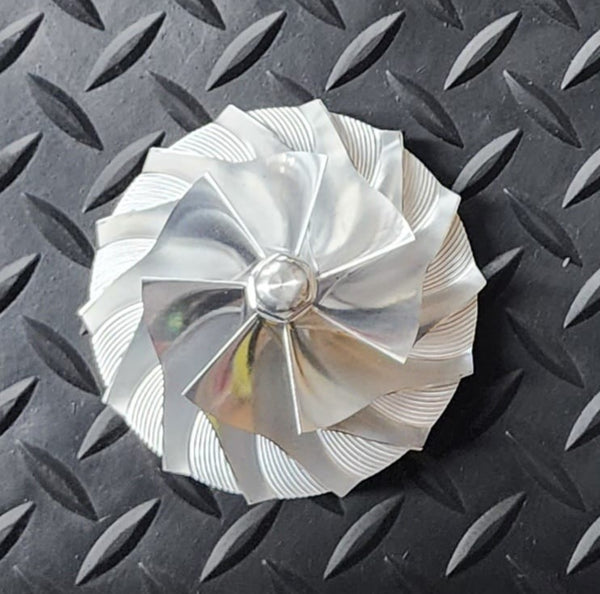 GAIN MORE EFFICIENT POWER & PERFORMANCE FROM YOUR STOCK TURBO.
UPGRADE YOUR STOCK OEM TURBO WITH A DROP-IN BILLET COMPRESSOR WHEEL.
THE SAME OUTER CIRCUMFERENCE DIMENSIONS MEANS IT IS DROP IN FIT SIZING FOR YOUR OEM TURBO. NO MACHINING REQUIRED. THE MORE AGGRESSIVE PROFILE DESIGN PROVIDES INCREASED BLADE SURFACE AREA, INCREASED AIRFLOW, & PERFORMANCE OUTPUT WITHOUT ANY INHERENT LAG. 
7x7 SPLITTER BLADE
MORE AGGRESSIVE PROFILE
EXTENDED TIP TECHNOLOGY
MORE BLADE SURFACE AREA
MORE AIR VOLUME CAPACITY
FITS: 
6.7L Powerstrokes 2015-19 (Pickup Only)
6.6L Duramax LMM - LML models