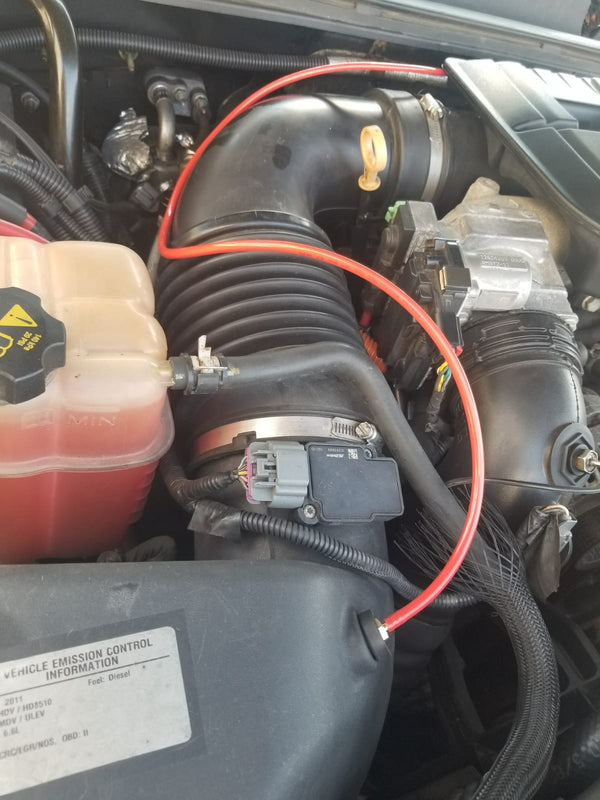 SEE INSTALL AND OPERATION VIDEO
KEEP YOUR SYSTEM SAFE & EFFICIENT WITH OUR VELOCITY INTAKE VACUUM GAUGE!
PROTECT YOUR TURBO AND ENGINE!
Unwanted increased intake vacuum pressures can put stress on the thrust bearing system of your turbocharger resulting in severe damage & failure.
Even a dirty air filter & intake system can create a vacuum powerful enough to draw oil from the CHRA into the compressor side of your turbocharger.
PERFORMANCE UPGRADE & TUNED?
When upgrading to a performance turbocharger, the air volume demand from the turbo dramatically increases, resulting in a negative vacuum in many applications. This is especially true if the stock intake tube and filter are still being used.
The Velocity Gauge can keep you informed if a larger intake or air filter is required to run safely & efficient.
You may not realize that your system is restricted causing a reduction in performance & putting your turbo at risk.
MONITOR YOUR SYSTEM!
Stay informed about your performance & air filter quality from the comfort of your cab in real-time operation

.

Run the high quality line from your intake tube into the cab & mount your new velocity vacuum gauge conveniently where you can safely monitor your intake system under load. 
PERFECT FOR

:
Cummins

Duramax

Powerstroke

And more
*Especially important for 6.7L Powerstroke models where the turbo and intake systems are prone to high vacuum conditions.

Proudly Made in the USA!