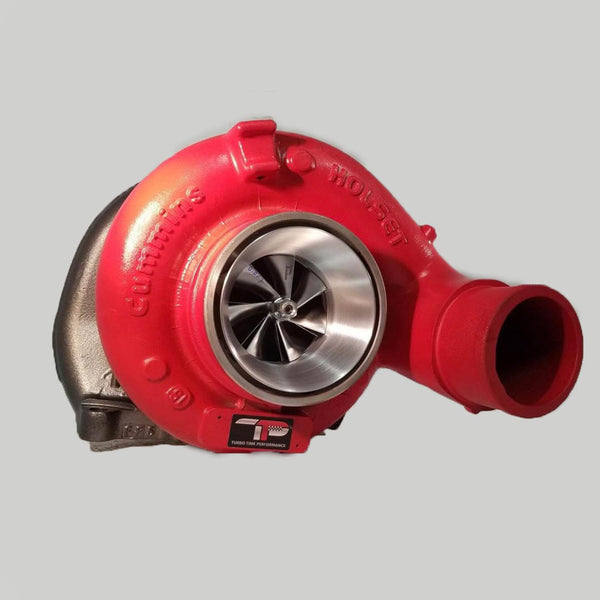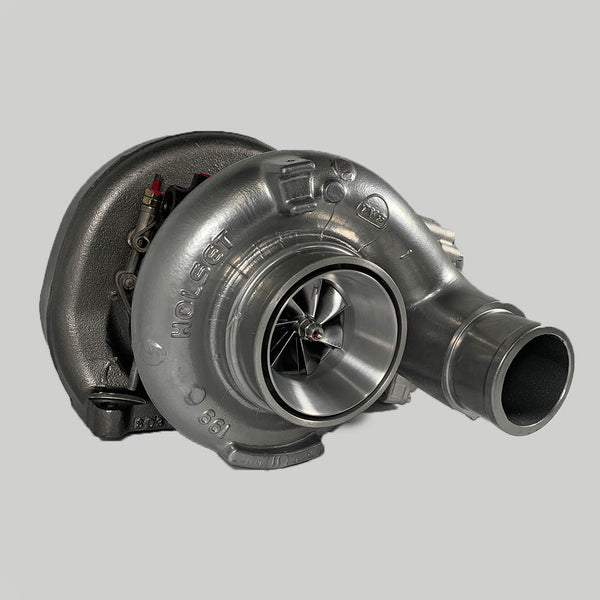 CORE DEPOSIT NOTICE: Cores must be OEM "like for like" units in salvageable condition based on evaluation to receive full credit. If core is paid upfront, your order will process and ship with a free return label. If returning your core in advance, a return label will be sent to you. Your order will ship after your core is received.
Stage 2 Race
Holset Dominator
H
XR-649
T51R Race VGT Turbocharger
Fits: 2007.5-2012 Dodge 6.7L Cummins

P/N: TTP-CHS2-DHV7512-NA (No actuator 2007.5-2012)

TTP-CHS2-DHV7512-A (With actuator 2007.5-2012)

 
If you are looking for the best Stage 2 drop in racing performance turbo available on the market, it is here! Stock appearing and supporting 700 HP while producing higher low end torque curve up to 22% more torque over aftermarket models. Efficient spooling for daily driving and pulling capabilities. Designed for those that prefer the support and power of a moderate-larger aftermarket turbo with the ease of bolt on spec. Easily maintain your factory electronics, efficiency of the VGT spool & up to 20% stronger exhaust brake!
This specially designed turbo aids in flowing more exhaust from your engine than your stock turbo and increases intake airflow capacity with cooler compressed air induction. This results in a significant increase in power and response while helping lower EGT's, drive pressures, and reducing turbo bark. Our exclusive Velocity compressor design aids in smooth air flow and more aggressive performing sound notes. The choice is clear. Get the performance you want without the complicated aftermarket systems that cost a lot of time and money. No other turbo comes close!
Featuring:
Race Performance

 

HXR

-649

 Billet Wheel
Stage 2 - Race Turbine
Exclusive Velocity Compressor (T51R MOD)
Holset Quality Parts
Supports 700 HP
Aggressive Sound
Stock Appearance
Powder Coat Included
Free Core Return
1 Year Unlimited Mile Warranty
*New Holset Actuator Optional
*$500 Core Required 
High performance turbo. Professional performance shop installation recommended. Tuning recommended for complete performance. Deletes not required.
**COLORS MAY APPEAR DIFFERENT IN PERSON THAN ONLINE DUE TO LIGHTING & MONITOR SETTINGS**