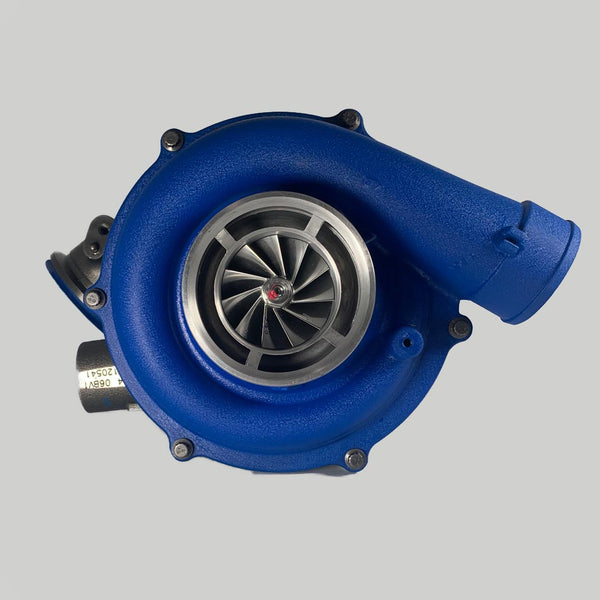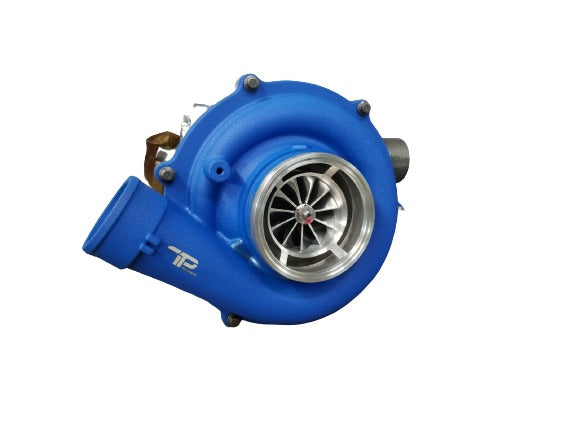 Stand out from the pack!
100% Brand New
NEW Custom Build Garrett For Ford Powerstroke 6.0L Stage 2 Type-S

11

Turbocharger! 
Model Years: 
TTP-GPS-S11-34 / 2003-2004
TTP-GP2-S11-47 / 2004.5-2007
2003-2007 6.0L Powerstroke Engine 
TYPE S-11 BENEFITS vs TYPE S-6x6:
More blade surface
More air flow
Quiter design
Quicker boost target range
Lower air temp in higher compression
Ideal for hotter climates
Features:
Exclusive GTX11 Blade Billet Wheel

Advanced Variable Nozzle Turbine (AVNT) 

Integral Electro-Hydraulic Actuation and Proportional Solenoid 

Custom Porting 

Original OEM Quality Parts

Precision Balancing

Powder Coating

Install Kit

1 Year Unlimited Mile Warranty
Excellent for hotter climates! More efficient intake air temps.
Designed for increased compressor flow and boost response. 
Utilizes nine movable vanes which significantly increase turbine efficiency and improves engine performance from idle to launch. 
Increases power range while lowering EGTs. 
Compressor Wheel Inducer: 64mm (11GTX) 
Powermax Turbine
Note: Will work with stock injectors. Tuner recommended for optimal performance.
**COLORS MAY APPEAR DIFFERENT IN PERSON THAN ONLINE DUE TO LIGHTING & MONITOR SETTINGS**