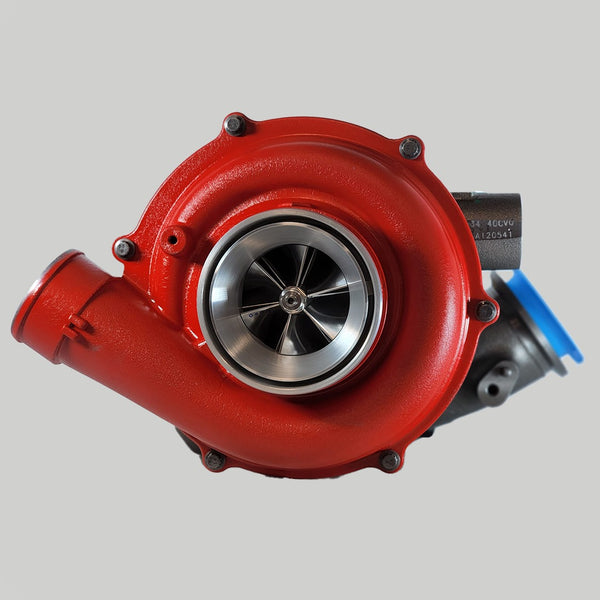 Custom Garrett Stage 2

Type-S 

Velocity Port

 Turbocharger!
Model Years:
P/N: TTP-GP2-V01-34 2003-2004
        TTP-GP2-V01-47 2004.5-2004
2003-2007 Ford 6.0L Powerstroke
STAGE 2 TYPE S-6x6 vs TYPE S-11:
More total blades (12)
Quicker spool
Louder sound
Higher boost range
More linear boost
Longer support range
Advanced Variable Nozzle Turbine (AVNT)

Integral Electro-Hydraulic Actuation and Proportional Solenoid

Precision Balance

Custom Velocity Port

Newly Designed High Lubrication Bearing

Supports up to an Additional 215 HP+

Original OEM Quality Parts

Improved Sound

Exclusive 6x6 Jetstream Billet Wheel

Powder Coating included

1 Year Unlimited Mile Warranty
Looking for something more than just another stage 1 Powermax? Our custom Velocity Port and larger high trim billet wheel design will increase power and sound while supporting more compressor flow and boost response &

 lower EGTs. 


Specs:
Compressor Wheel: 64mm (6x6) 
Powermax Turbine
Works well with stock injectors. Tuner recommended for optimal performance. 
**COLORS MAY APPEAR DIFFERENT IN PERSON THAN ONLINE DUE TO LIGHTING & MONITOR SETTINGS**